Halloween Stroll
Oct 26th 1pm to 5pm
Come Stroll With US !
Let's Scare Up Great time strolling down
Main Street Bel Air.
12:00pm Registration at Looney's
Stroll to Black Eyed Suzie
Step our way to the Tower
Parade to Sean Bolan's
Hike to MaGerks
Crawl back to Looney's
CONTEST AT EVERY BAR! Show us your BEST COSTUME!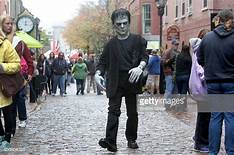 COST $10  With Can food donation $8
All Donations go to the St. Matthew's Food Bank